According to the Japanese Lunar calendar, this week marks the end of Winter and the start of Spring. The festival of Setsubun is traditionally held between the 2nd and 4th of February to celebrate this changing of the seasons. It has become a tradition to throw roasted beans around the house whilst shouting "Oni wa soto! Fuku wa uchi" (which translates as "Devils out, Happiness In") in order to banish the devilish Oni.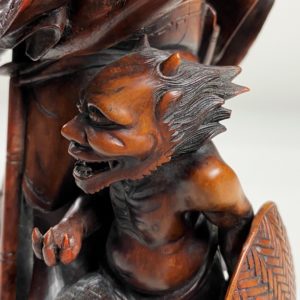 We are quite fond of our Oni friends, (including this charming wood carving of an Oni seeking protection from the elements with Shoki.) so we might not banish them quite yet.
Click here for more information about this piece.
In more recent times, a new custom of eating Eho-Maki Sushi rolls without talking has become a popular way of celebrating the arrival of Spring. Hey, we don't make the rules!!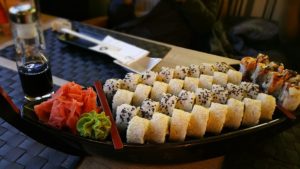 Unfortunately, here in the UK, we have to wait a few more weeks until we get to welcome the arrival of Spring, but the days are getting longer and there's even the first signs of blossom on some of the trees near our North London galleries, so there is light at the end of the tunnel.
If you would like more information about the cover piece for this story. Click here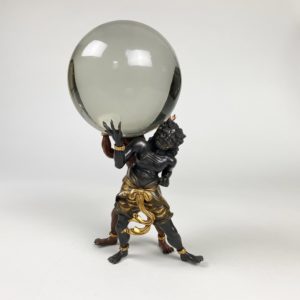 If you would like to speak with us regarding any of the pieces in our collection, please get in touch by clicking here.