Here at Kevin Page Oriental Art, we are well known for our collections of Antique Chinese porcelain, fine Japanese ceramics, Masterful Meiji-era Metalwork, delightful Okimono and our selection of Cloisonne ware, lacquer work and silk embroideries.
Recently, we have also started to introduce some of our broad collection of antique Oriental furniture to our website. Over the last few weeks, we have begun photographing and listing some of these delightful items and here are a few of the recent additions to our online gallery.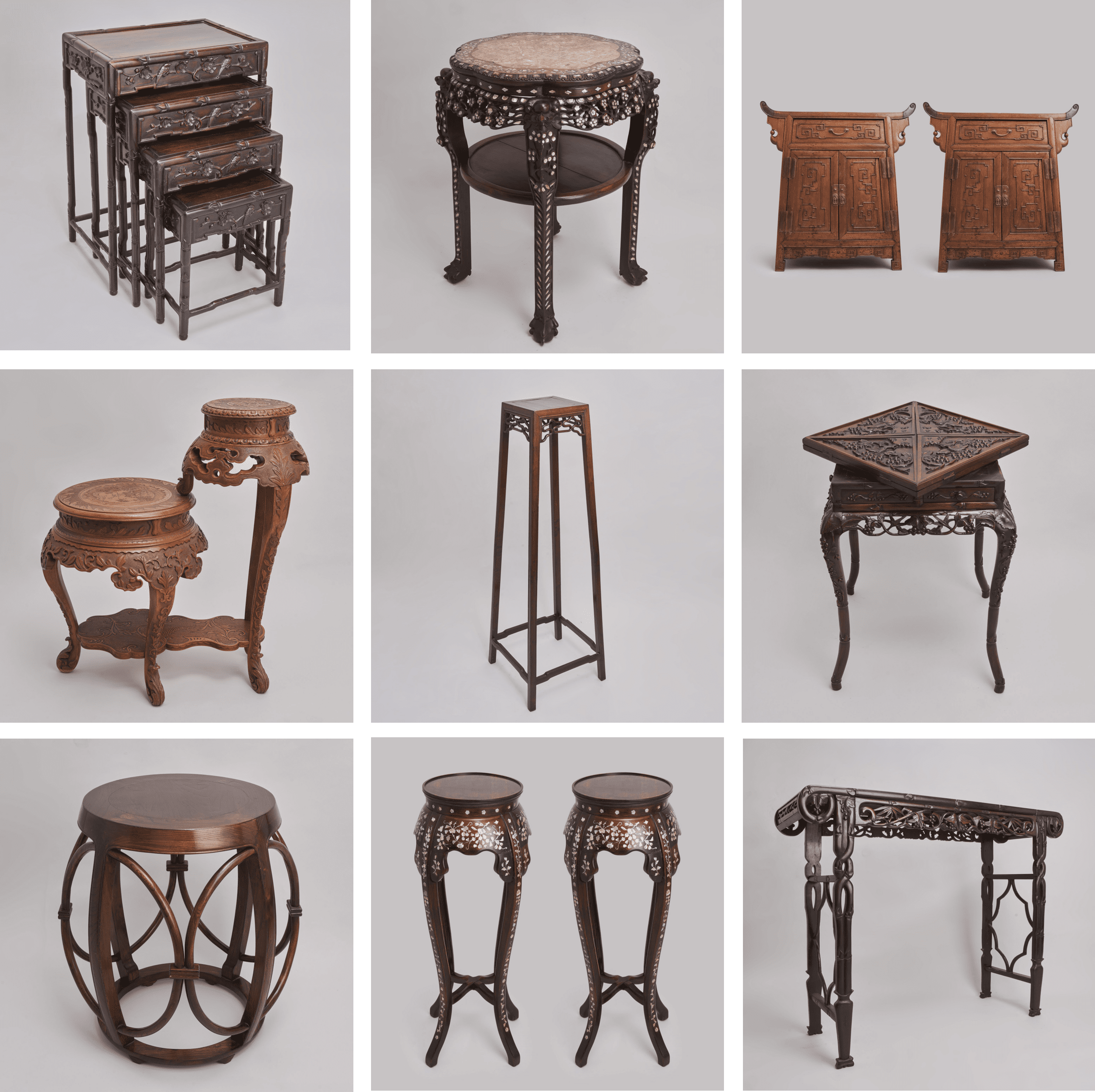 What you see on these pages is just the tip of the iceberg though. We have many more pieces in our Islington galleries, so if there is something in particular that you are looking for, please don't hesitate to contact us.
Our show rooms hold a large selection of Cabinets, Chests, Pedestal stands, desks, tables, chairs and stools so please do let us know if you can't find what you are looking for and we will be very happy to show you around the galleries in person or arrange a virtual viewing.
We will continue to add more pieces to the website when photography and logistics allow, so follow us on Instagram or sign up to our newsletter to be kept up to date with new pieces.
Click here to view our online selection of Chinese and Japanese antique furniture.
Thanks for reading.