To mark our participation in this years' Asian Art in London, (21st October to 6th November 2021) we will be showcasing some wonderful 18th and 19th Century Chinese porcelain here on our website and over on our Instagram page.
Each day, between now and the start of AAL we will add a new piece of antique Chinese porcelain from the shelves of our Islington Galleries to the "Chinese" Stories section on Instagram.
Follow @kevinpageorient for daily updates along with regular highlights from our collection of Japanese Meiji-era Fine Art and Antiques.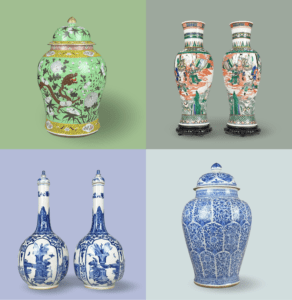 To browse through our online collection of 18th and 19th Century Chinese porcelain, simply click here.
The pages on our website are just a small hand-picked selection from our overall inventory so if you are looking for something in particular, please don't hesitate to contact us and we will be happy to send images or to arrange a viewing.