This years' "Asian Art in London" festivities start today with the first week dedicated to Indian & Islamic Art. There are a number of events and exhibitions taking place and you can find a comprehensive list of participants and activities by visiting the official Asian Art in London website.
From 28th October until 6th November, the focus shifts to East Asian Art and we are proud to be participating as part of a prestigious programme of dealers, specialists and auction houses.
If you are planning a visit to our Islington Galleries, we strongly recommend you contact us in advance to arrange an appointment. We are only too aware that Corona virus cases in London are on the rise so we will be limiting the number of guests onsite at any time to ensure that we can abide by the necessary social distancing guidelines.
During the event we will be showcasing our collection of Fine Japanese Meiji-era works of art as well as a fascinating selection of 18th and 19th Century Chinese porcelain.
We are thrilled that one of our pieces has been short-listed for the East Asian Art Award. (You may have seen it in this weeks' Antique Trade Gazette.) The fabulous Iron and precious multi-metal Incense Burner will be on show during Asian Art in London and you can see more information by clicking here or on the image below.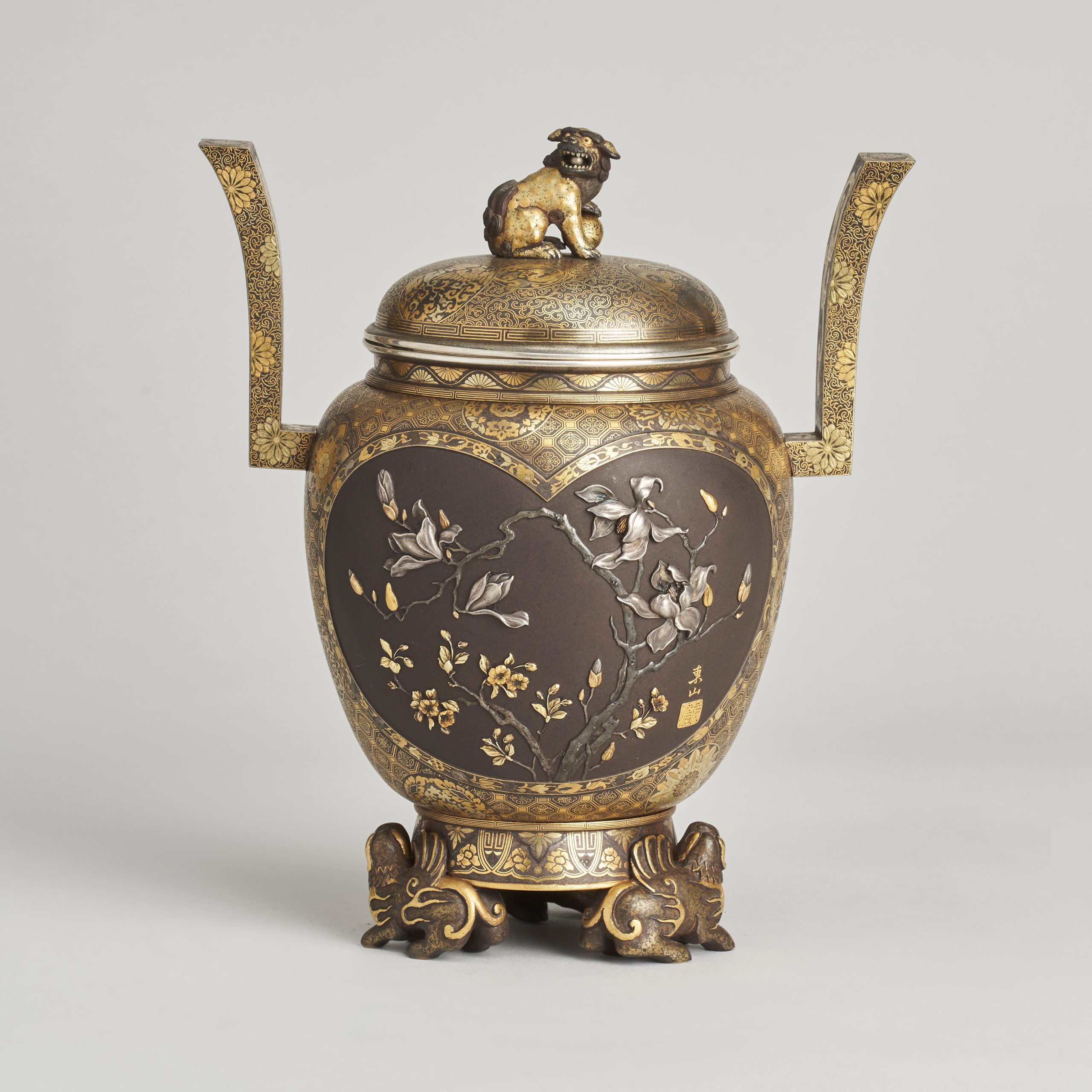 We have selected a few more highlights from the collection that you will be able to see during a visit to our galleries. Again, you can click on the image for more information.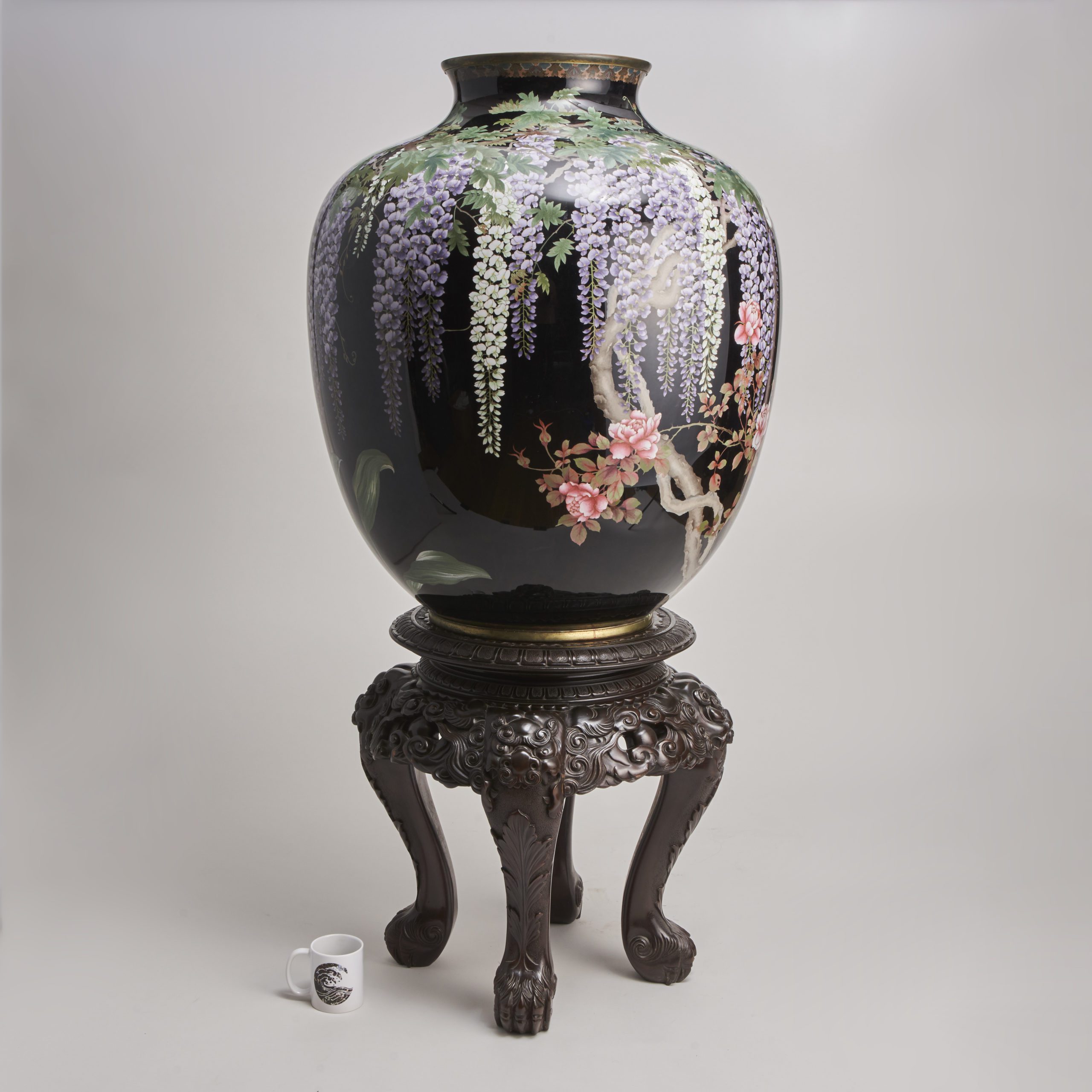 A monumental, exhibition quality Cloisonne vase by Goto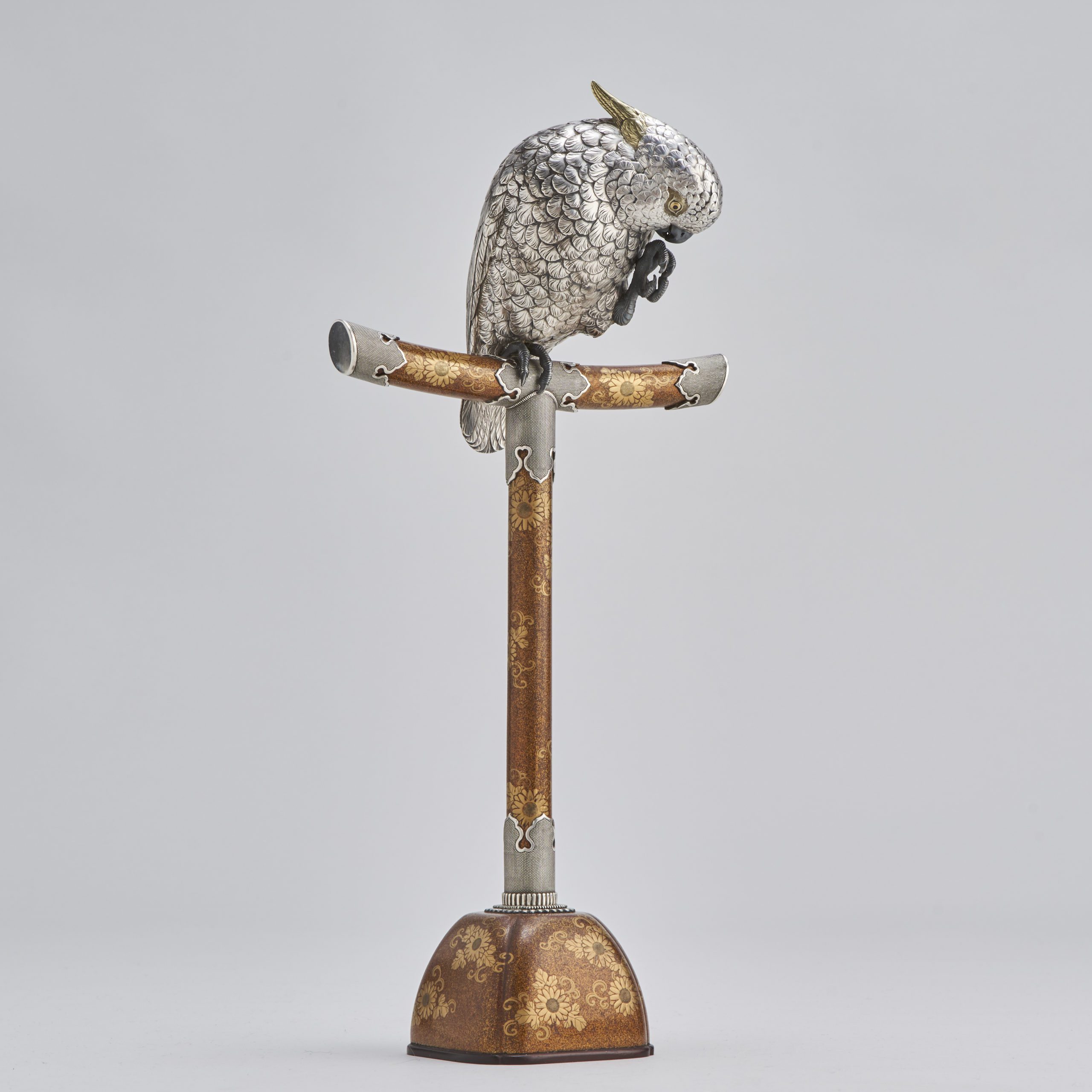 A superb miniature Silver Koro depicting a Cockatoo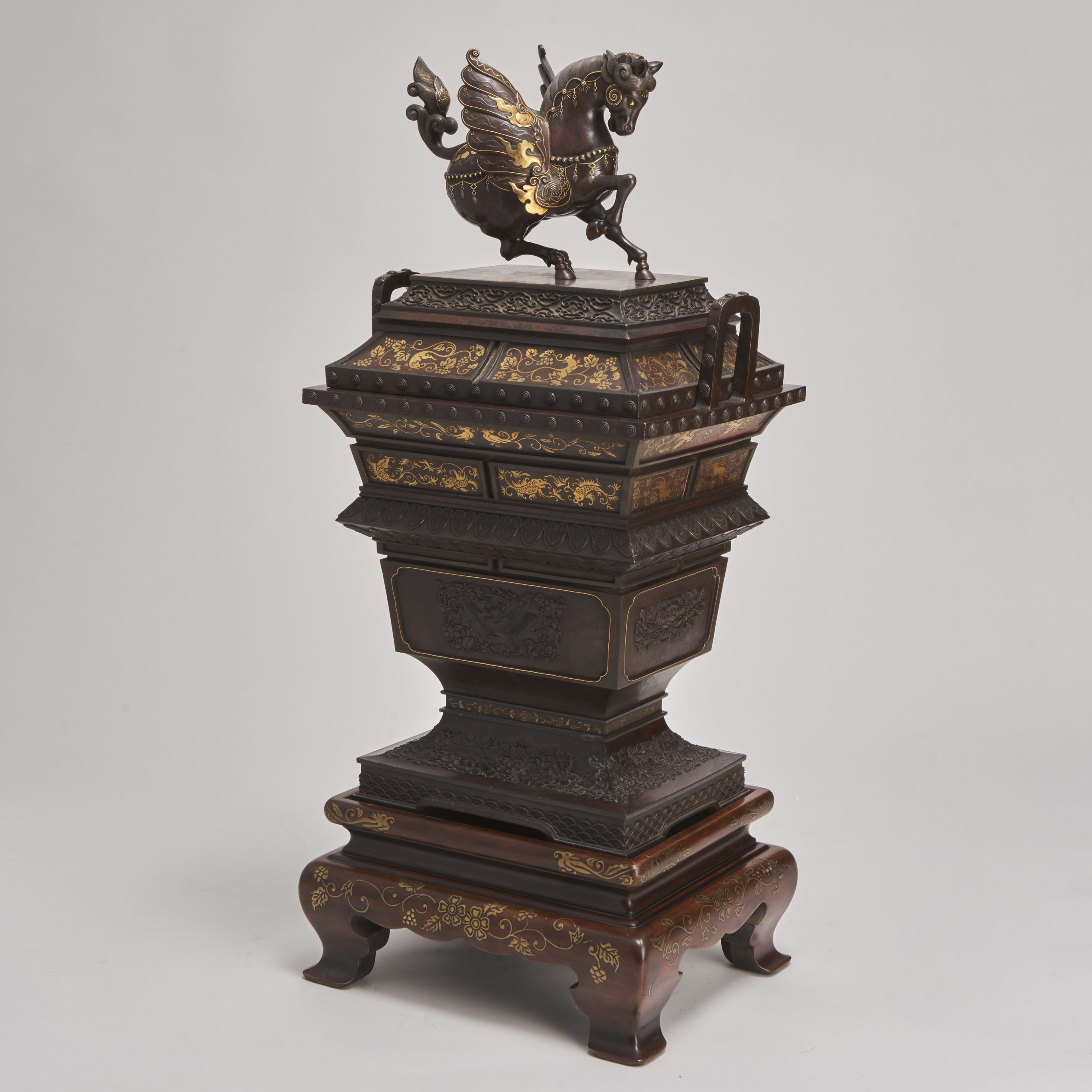 A Masterful Multi-metal Koro depicting a winged horse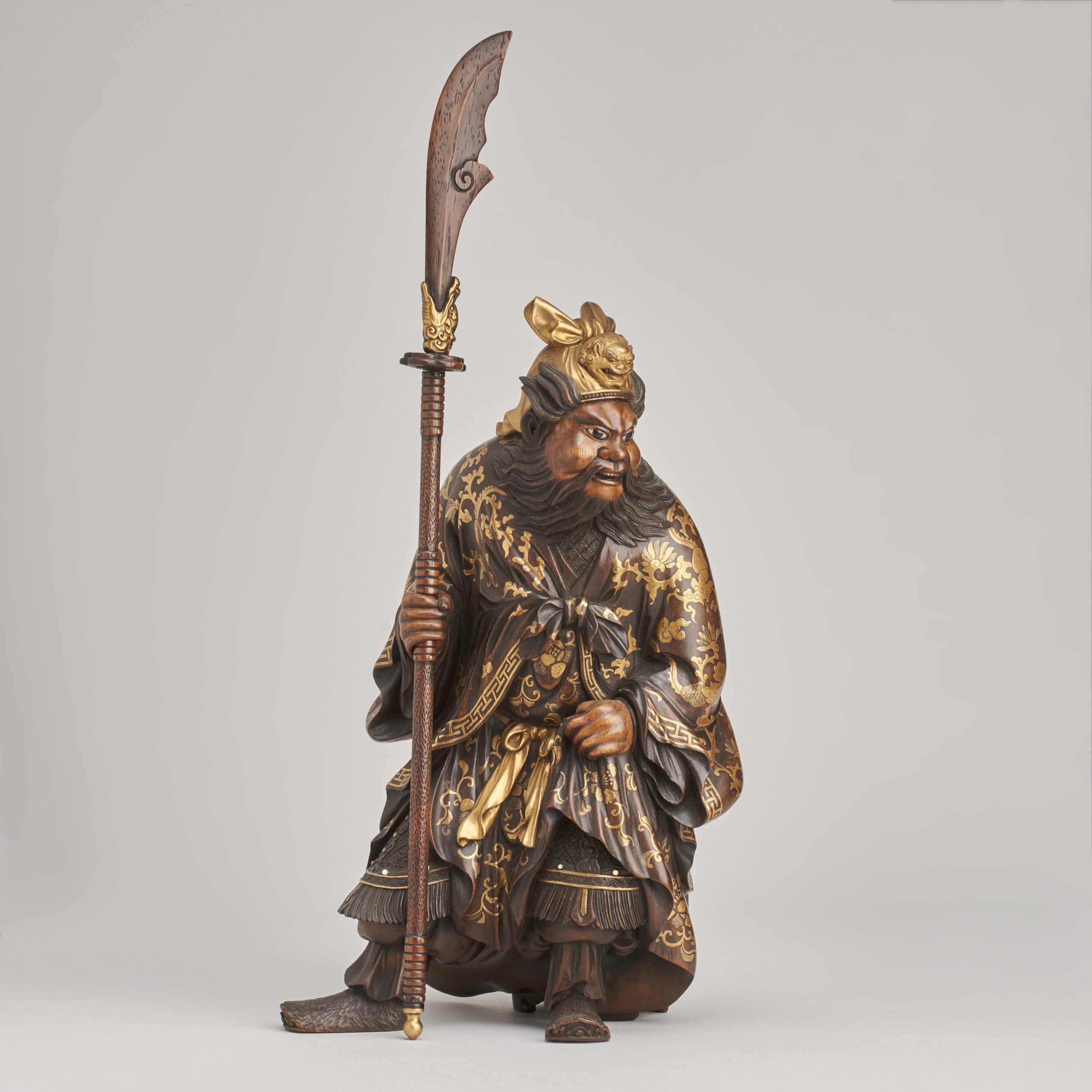 A stunning wood carving Okimono depicting Chinese General Guan Yu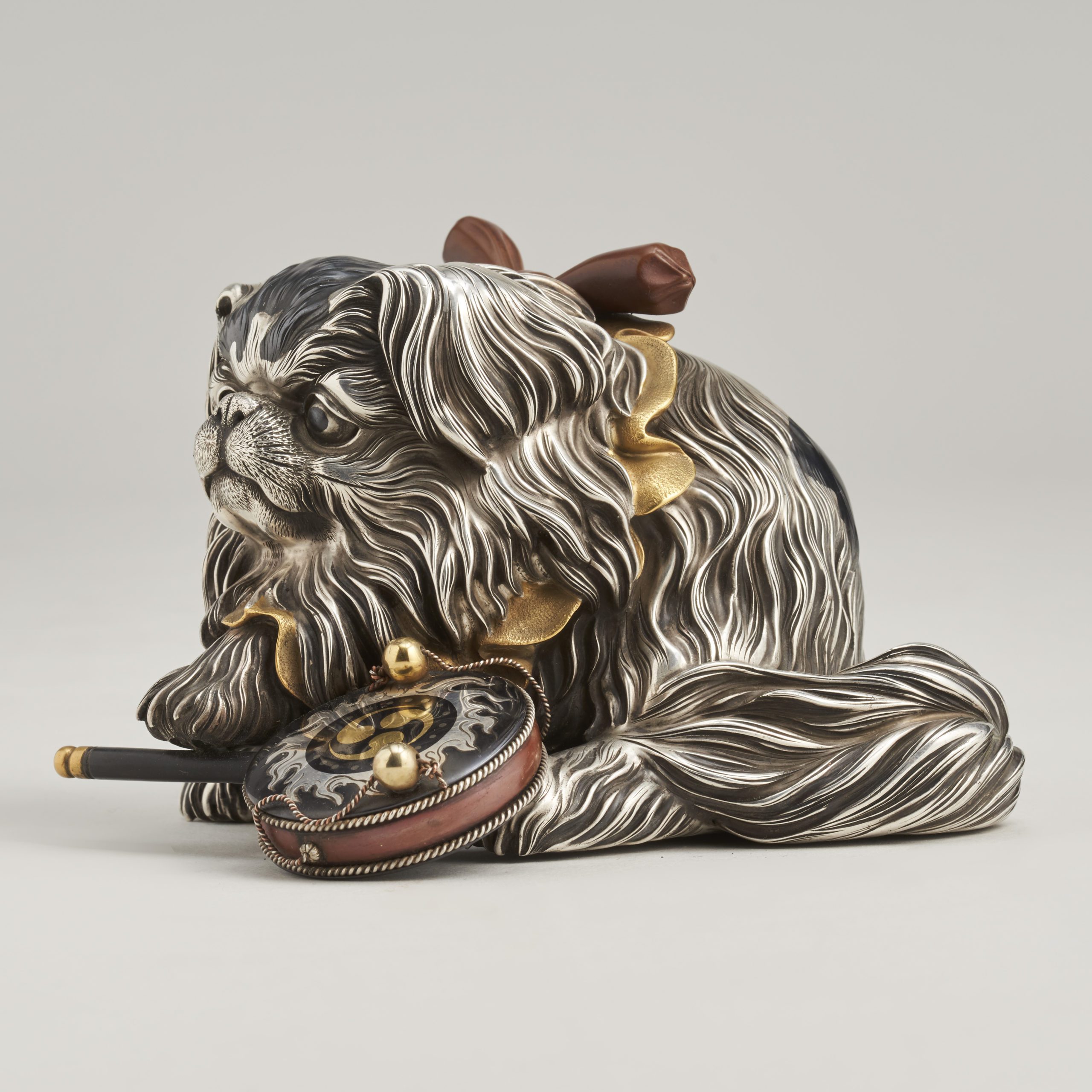 A beautiful Silver Okimono of a puppy by Jomi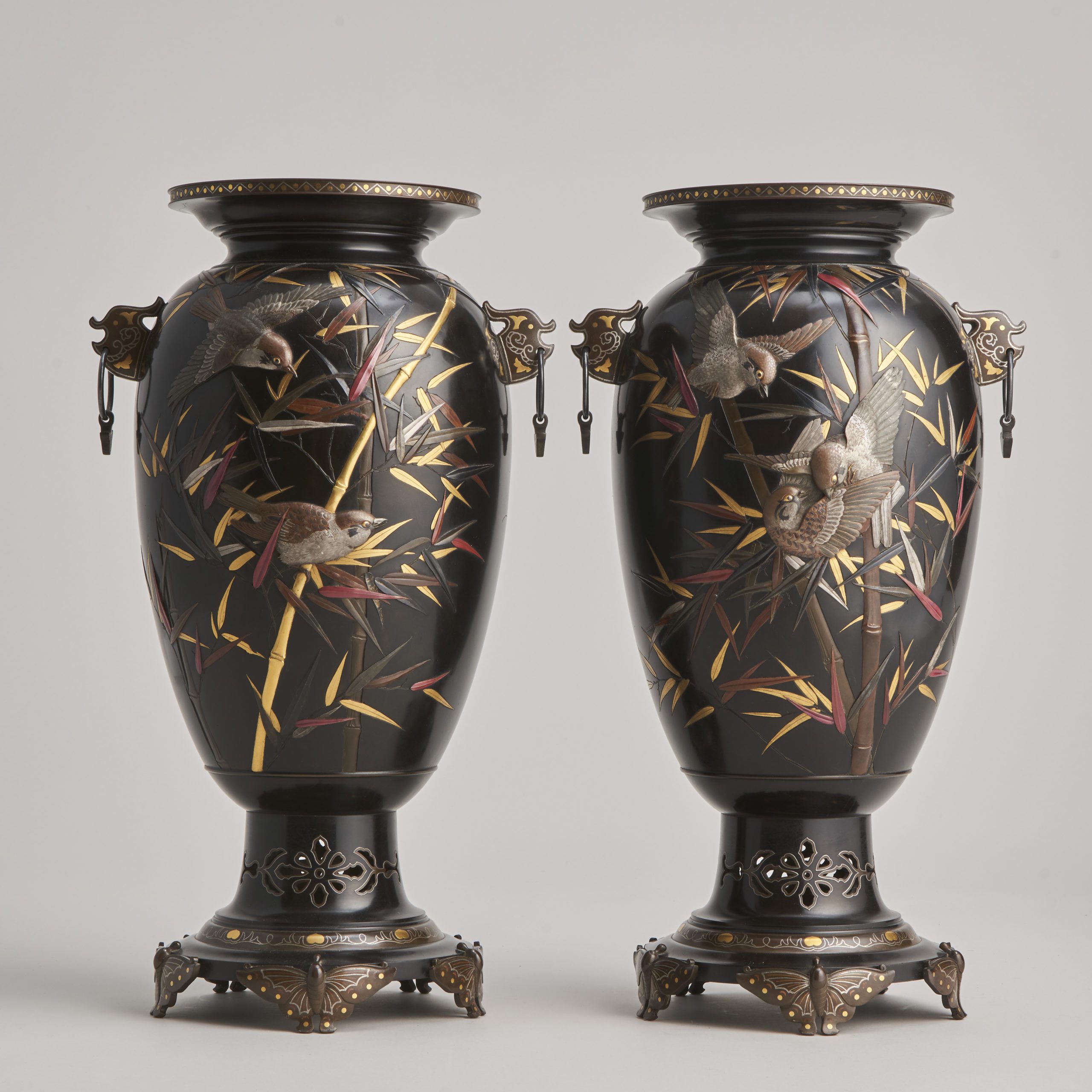 A striking pair of Bronze and multi metal vases made under the supervision of Suzuki Chokichi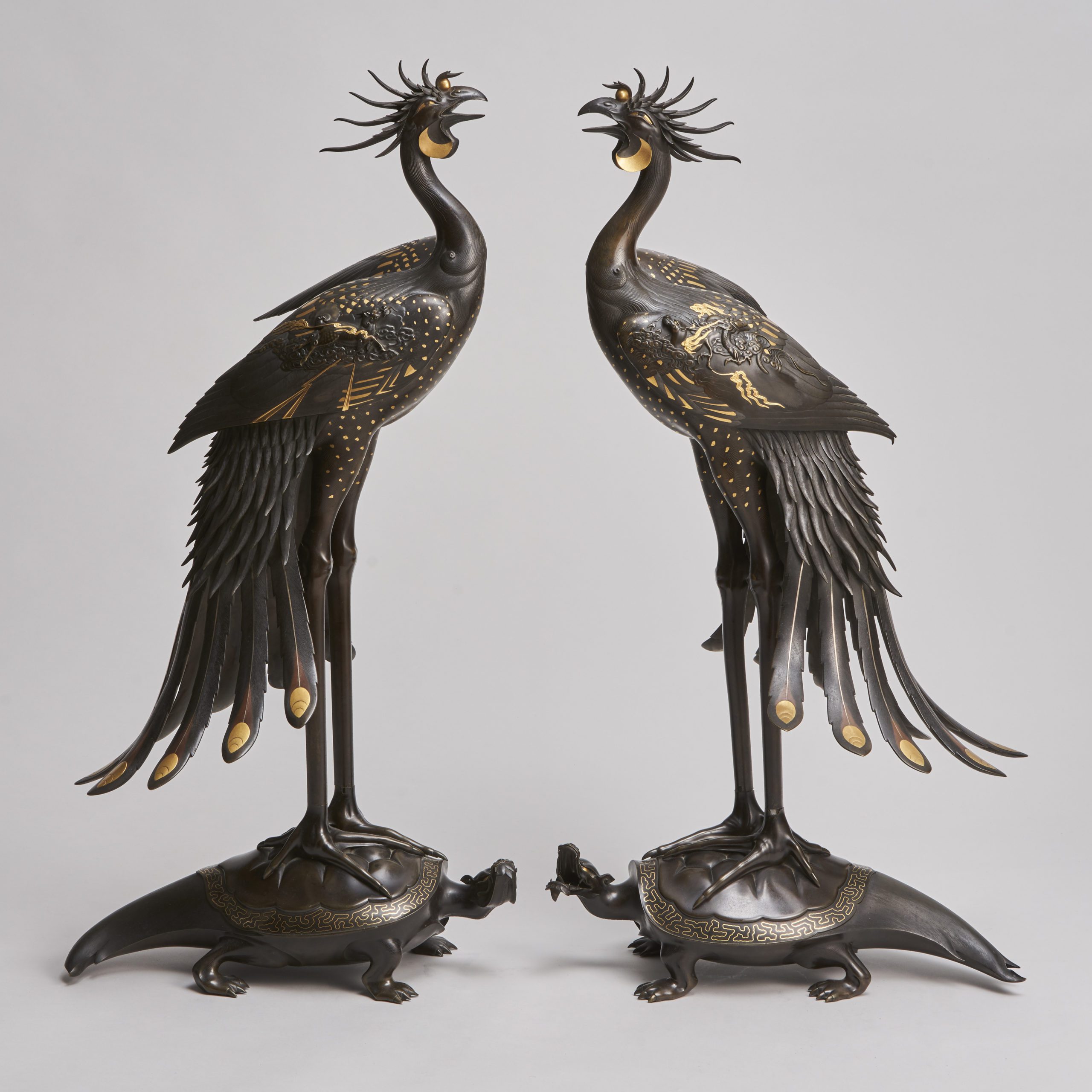 A fascinating, large pair of Bronze Phoenix standing on Turtles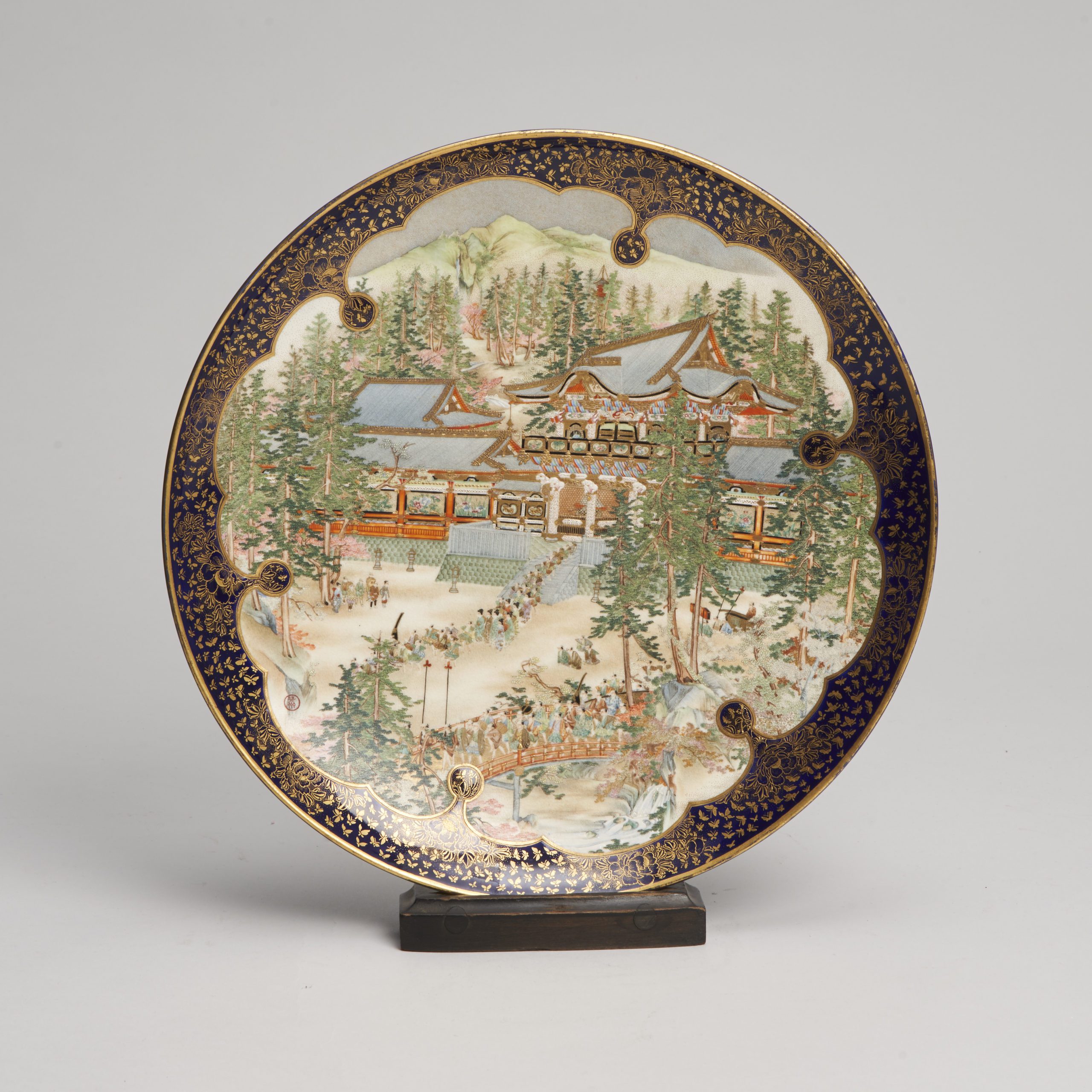 A beautiful dish signed Kinkozan and Seishu and depicting the Nikko Toshogu Shrine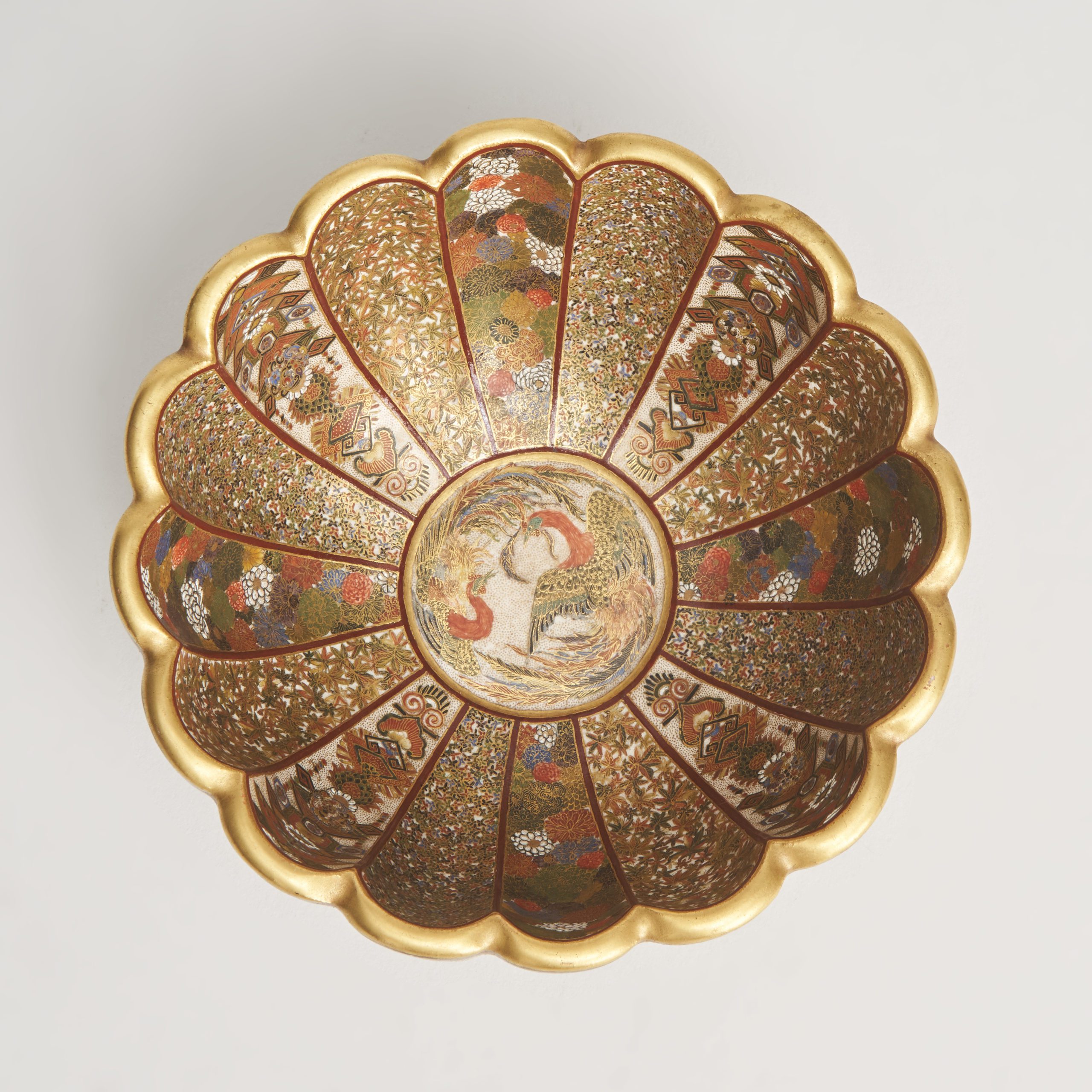 A fine, miniature Satsuma bowl by Kaizan
We look forward to seeing you. Click here to arrange your visit.