We enjoyed a wonderful trip down memory lane last week when a bit of Spring (well Autumn) cleaning, unearthed a selection of old photographic proofs.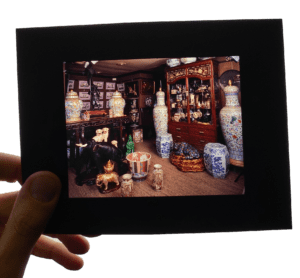 A fantastic group shot at our old shop on Camden Passage.
As well as some fantastic images of our old shop at 2-4 Camden Passage (we are now around the corner at 7 Pierrepont Row), we uncovered a treasure trove of photographs of Chinese and Japanese antiques, long sold from our collection.A selection of Antique Chinese Blue and White ceramics.
We found the digital proofs tucked in an envelope at the back of a filing cabinet. They must be at least twenty years old! Long before the advance of the digital camera!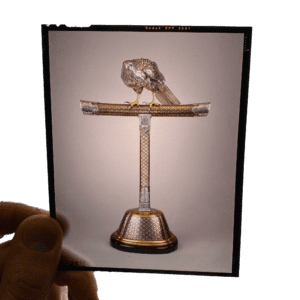 A superb Silvered hawk perching on a Komai-style stand.
It got us wondering where all those wonderful treasures are now!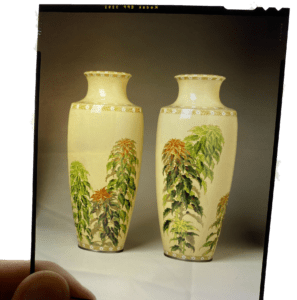 A stunning pair of Ando Cloisonne vases.
As well as beautiful cloisonne vases, spectacular Okimono and decorative ceramics, there were a few more unusual pieces among the photographs…
Like this 19th Century Bronze of a tiger.
All in all, it was a lovely surprise to spend a couple of hours pouring over these great images.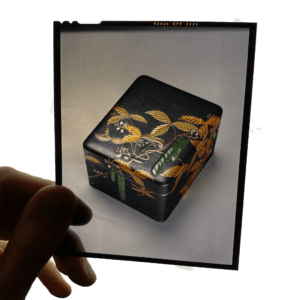 A stunning Meiji era multi-metal box.
Visit our Collections page to browse through a selection of some of the amazing pieces that are currently in our collection!